CHUNGDAHM Partners with SK Telecom to Setup Smart Classes in Indonesian Public Schools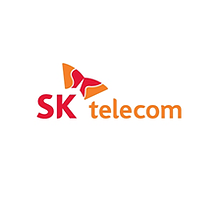 CHUNGDAHM Learning Inc. has been participating in the development of smart classes for Indonesian public schools, in conjunction with SK Telecom.
The opening ceremony held on February 4th, 2014 commemorated the launch of smart classes in two public high schools located in Jakarta. Many related parties, including the Assistant Deputy Minister of the Indonesian Education Department, attended the ceremony.
The smart class solution, provided by SK Telecom, utilizes smart boards and tablet PCs to teach digital English and Mathematics curriculum.
The core software driving the smart class solution, called SK Smart Class (SKSC), is based on the technology of CHUNGDAHM's own unique smart learning solution, called CREO Interactive. CHUNGDAHM also participated in digitalizing local English paper textbook curriculum to be facilitated by local teachers using the smart classroom system.
CHUNGDAHM is also in the process of developing digital textbooks under contractual agreement with Samsung Brazil Research Institute (SIDIA), with the goal of establishing smart classes in the Brazilian public school sector by the first half of this year. CHUNGDAHM's partnership with SK Telecom brings them one step closer to achieving their goal of replacing traditional blackboards and paper textbooks with smart boards and tablet PCs.
With this project as a stepping stone, SK Telecom's plan is to expand the establishment of smart classes in Indonesian public schools in conjunction with existing global welfare services organizations, such as the Korea International Cooperation Agency (KOICA) that support IT education for youth in underdeveloped regions. They plan for this cooperation with global welfare service organizations to extend globally in conjunction with their B2G business efforts in secondary education curriculum.
Ian Chang, VP of Strategy Division at CHUNGDAHM said, "Following the project in Brazil, this recent project in Indonesia is the company's latest effort to advance CHUNGDAHM's outstanding smart class solution globally, together with global corporations like SK Telecom." He continued, "We expect CHUNGDAHM's role in future global B2G and B2B businesses to increase in importance as CHUNGDAHM's learning technologies are utilized in more smart learning environments around the world."